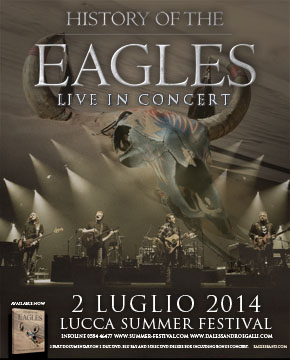 EAGLES
Live in Concert
---
Gli Eagles - Glenn Frey, Don Henley, Joe Walsh, Timothy B. Schmit - si esibiranno nel loro repertorio classico includendo in questo tour alcuni brani mai prima di oggi suonati "live".
La prima Europea di "History of the Eagles " si è tenuta durante il secondo Sundance London festival di film e musica il 25 aprile 2013 alla O2 di Londra.
L'ultima esibizione degli Eagles in Italia è datata giugno 2009
Acquire high quality
java help
for adjusted price with the world-wide-web.